Beat the heat in the summer and fall with a reliable, long lasting Air Conditioner. Efficiencies starting at 13 SEER. Air Conditioners cool down the air and remove humidity from your home. There are multiple options to choose from of varying efficiencies. The higher the SEER rating the more efficient the Air Conditioner is, and the less it will cost to cool down your home.
Below is our current offering of Central Air Conditioners. If you have any questions on the products please do not hesitate to reach out to us. We are here for you and want to help you in any way we can.

Pricing & Supply Chain: Due to supply chain issues and cost of raw materials, equipment costs have changed a lot over the past 2 years. The costs on this page are not guaranteed and depending on the situation costs could be higher OR lower!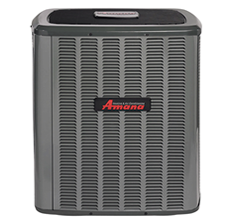 Variable 20 SEER
Starting at: ~$11,325 Installed
Deluxe Outdoor Cabinet
Up to 24.5 SEER Efficiency!
Lifetime Unit Replacement
Lifetime Compressor Warranty
10 Year Parts and Labor Warranty
Inverter Driven, Most Quiet!
12 Month 0% Financing Available
10 Year 6.99% Financing Available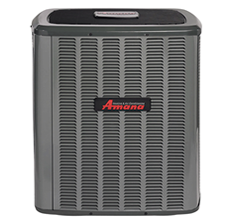 Deluxe 18 SEER (2stg)
Starting at: ~$7,150 Installed
Deluxe Outdoor Cabinet
Operating @ 71 dba
Lifetime Unit Replacement
Lifetime Compressor Warranty
10 Year Parts and Labor Warranty
Communicating Support
12 Month 0% Financing Available
10 Year 6.99% Financing Available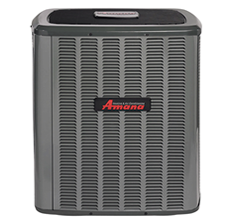 Deluxe 16 SEER
Starting at: ~$4,995 Installed
Deluxe Outdoor Cabinet
Operating @ 70 dba
Lifetime Unit Replacement
Lifetime Compressor Warranty
10 Year Parts and Labor Warranty
12 Month 0% Financing Available
10 Year 6.99% Financing Available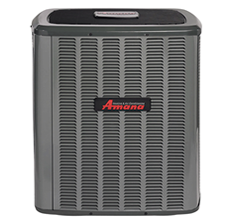 Deluxe 13 SEER
Starting at: ~$4,395 Installed
Deluxe Outdoor Cabinet
Operating @ 71 dba
10 Year Compressor Warranty
10 Year Parts Warranty
6 Month 0% Financing Available
10 Year 9.99% Financing Available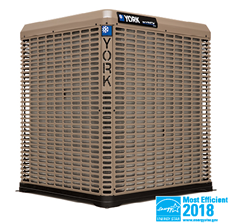 Variable 21 SEER
Starting at: ~$8,285 Installed
True Variable Operation
Ultra Quiet Operation
10 Year Compressor Warranty
10 Year Parts Warranty
6 Month 0% Financing Available
10 Year 9.99% Financing Available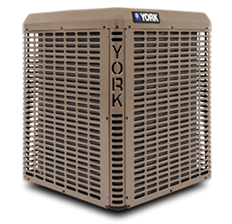 LX 17 SEER (2Stg)
Starting at: ~$5,925 Installed
Two Stage Operation
Operates at up to 17 SEER
10 Year Compressor Warranty
10 Year Parts Warranty
6 Month 0% Financing Available
10 Year 9.99% Financing Available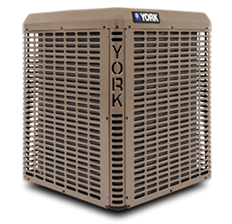 LX Series 14+ SEER
Starting at: ~$4,250 Installed
Single Stage Operation
Operates up to 16 SEER
10 Year Compressor Warranty
10 Year Parts Warranty
6 Month 0% Financing Available
10 Year 9.99% Financing Available