Beat the heat in the summer and fall with a reliable, long lasting Air Conditioner. Efficiencies starting at 13.4 SEER2. Air Conditioners cool down the air and remove humidity from your home. There are multiple options to choose from of varying efficiencies. The higher the SEER2 rating the more efficient it is, and the less it will cost to cool down your home.
Below is our current offering of Central Air Conditioners. If you have any questions on the products please do not hesitate to reach out to us. We are here for you and want to help you in any way we can.
Air Conditioners have new requirements for efficiency in 2023. Learn more about it here!
Manufacturers are transitioning from SEER to SEER2 ratings. Some units on this page may be unavailable.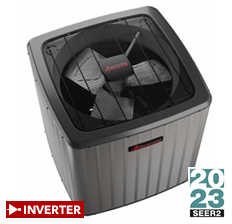 Inverter 22.5 SEER2
Starting at: ~$11,075 Installed
Inverter Driven System
Up to 22.5 SEER2 Efficiency!
Lifetime Unit Replacement
Lifetime Compressor Warranty
10 Year Parts and Labor Warranty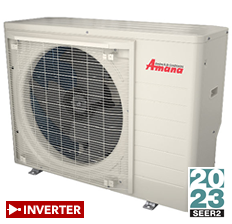 S-Series 17.2 SEER2
Starting at: ~$5,750 Installed
Inverter Driven System
New Generation Slim Cabinet
Up to 17.2 SEER2 Efficiency!
Lifetime Unit Replacement*
Lifetime Compressor Warranty
Ask about the heat pump version!
10 Year Parts and Labor Warranty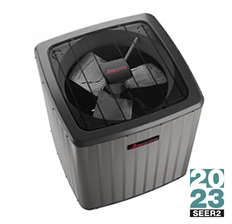 Two Stage 17.2 SEER2
Starting at: ~$6,225 Installed
Two-Stage Compressor
Deluxe Outdoor Cabinet
Sound Management
Lifetime Unit Replacement
Lifetime Compressor Warranty
10 Year Parts and Labor Warranty
Communicating Support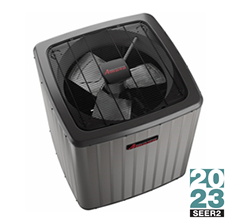 Deluxe 15.2 SEER2
Starting at: ~$5,375 Installed
Deluxe Outdoor Cabinet
Sound Management
Lifetime Unit Replacement
Lifetime Compressor Warranty
10 Year Parts and Labor Warranty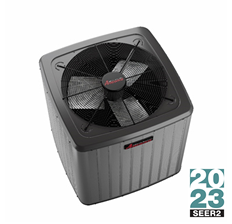 Deluxe 13.4 SEER2
Starting at: ~$4,625 Installed
Deluxe Outdoor Cabinet
10 Year Compressor Warranty
10 Year Parts Warranty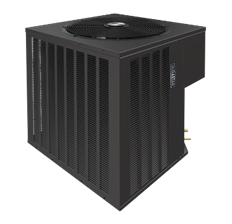 3+ Stage 15.2 SEER2
Starting at: ~$4,725 Installed
Twin Rotary Compressor
3+ Stages of Cooling
Inverter Driven Compressor
Wind-Swept Blades
10 Year Compressor Warranty
10 Year Parts Warranty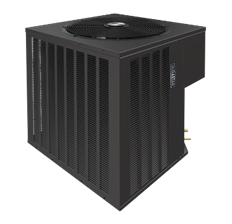 Single Stage 14.2 SEER2
Starting at: ~$4,100 Installed
Single Stage Operation
14.2 SEER2 (up to 15.2 SEER2)
Wind-Swept Blades
10 Year Compressor Warranty
10 Year Parts Warranty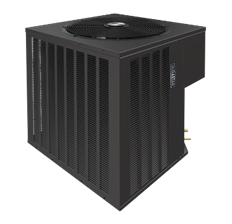 Single Stage 13.4 SEER2
Starting at: ~$3,700 Installed
Single Stage Operation
13.4 SEER2 (up to 15.2 SEER2)
Wind-Swept Blades
10 Year Compressor Warranty
10 Year Parts Warranty