Thermostats
Thermostats have gotten smarter over the years, and more recently, super intelligent. There are many types of thermostats available, from standard non-programmable or programmable to wifi, and even smart learning wifi that sets schedules for you based off of movement. A majority of thermostats we install today are still the standard programmable thermostat, but some love the ability to remote control and receive temperature alerts if something is wrong.
Note: all Thermostats on this page come with a 5 year warranty from the manufacturer when bought and installed by The Good Guys. Retail versions are sometimes built differently to be competitive and has a less warranty.
Smart Thermostats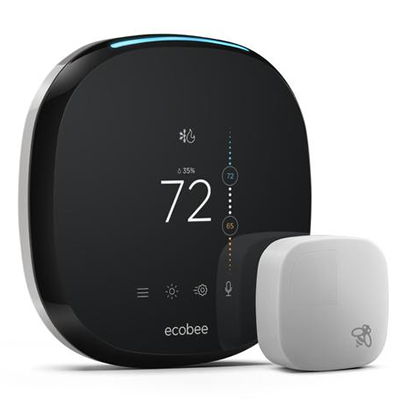 Ecobee Smart Thermostat
Full Color Touchscreen
Has Alexa Built-in!
Includes extra sensor!
Geofencing using App
Fully Programmable
5 Year Part Warranty
Simple Operation
Full Remote Access

Standard Thermostats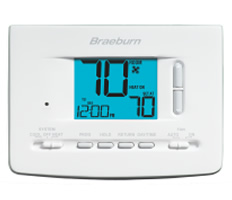 WiFi Thermostat
Two Stage Heating
Two Stage Cooling
Auxillary Heat Option
WiFi built in for remote control
Hardware or Battery Option
5 Year Part Warranty
Includes 5 years app access.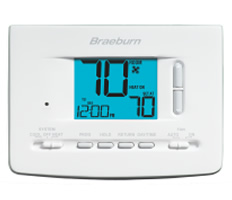 Single Stage
Single Stage Heating
Single Stage Cooling
7, 5/2 or Non-Programmable
Hardwire or Battery Option
5 Year Part Warranty